Asia McGowan
Age
20 (at time of her death)
Existence
Real
Status
Dead
Cause of Death
Shot to Death (by Anthony Powell)
Enemies
Anthony Powell
Occupation
College Student (at time of her death)
Appearances
Asia McGowan - Chilling Crimes 1x05 - Joe Winko

The Legacy of Asia McGowan - Joe Winko Talk
Asia McGowan
was young woman from Dearborn Michigan who was also a YouTuber. She loved making people laugh and was very talented at dancing. As a college student at Henry Ford Community College, Asia's life dream was to become a famous dancer. Sadly, she was murdered by
Anthony Powell
on April 10th 2009. Her story was discussed by
Joe Winko
on an episode of
Chilling Crimes
. Asia was later talked about in an episode of
Joe Winko Talk
. Joe Winko felt sorry for her death and did not want her to be forgotten.
Life & Death
Asia McGowan attended Henry Ford Community College. For fun, she would always post videos on YouTube. Her videos consisted of her dancing and singing, and of her clowning around with her friends. Sadly, Asia soon caught the attention of Anthony Powell who was harassing and bullying Asia online. On April 10th 2009, Anthony Powell came into Asia's classroom and murdered her with a shotgun while she was in class. He then committed suicide by shooting himself in the head.
The Legacy of Asia McGowan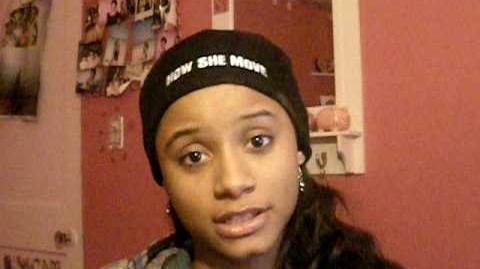 The last video Asia uploaded on YouTube was a video of herself standing up against her haters. It was posted on April 6th 2009. In the video, Asia talks back against her haters in a defensive manner. She then explains how haters do nothing but bringing the individual that they are hating on up. Joe Winko found her words inspirational and decided to discuss them in an episode of Joe Winko Talk. Joe Winko claims that the legacy of Asia McGowan is to not pay attention to the haters and to not let them discourage you.
People of Joe Winko's Realm
Joe Winko Talk
Joe Winko,
Shatuanee Greene,
Judge Marilyn Milian,
Angelique,
Stephanie,
Audri,
Tyson,
Alex the Football Player,
Natalie,
King Neptune,
Romario,
Crystal Winko,
Barry,
Jocelyn Flores,
Dalana Davis,
Julia Marie Tyson,
Arcadia Moyer,
Shira Young,
Donna Marie Klein,
Mrs. Ladis,
Clementine,
Christina Heichelbech,
Chilling Crimes
Sabrina Rasmussen,
Shanda Sharer,
Tammy Jo Alexander,
Michelle Garvey,
Zina Linnik,
Asia McGowan,
Colette Wilson,
Laura Miller,
Jane Doe from Texas Killing Fields,
Janet Doe,
Krystal Jean Baker,
Marcia King (Buckskin Girl),
Joe Winko Horror Films
Johanna,
Beth Greene,
Ada,
Agatha Lovelend,
Ghoul Face,
Jenna Marshall,
Otis,
Miscellaneous People/Characters
The Kanker Sisters,
Joe,
Nazz,
Ed,
Double-D,
Eddy,
Sarah,
Jimmy,
Kevin,
Rolf,
Olivia Morris,
Alive people/characters appear in green. Dead people/characters appear in red. Missing or unknown-status people/characters appear in blue. Undead people/characters appear in pink.